The Fellows at Naropa will be taught by a host of leading experts in their fields through the four converging course tracks. The Naropa Fellowship will follow a combination of short-term and long-term visiting faculty model, as well as regular guest lectures and seminar or workshops, wherein, some of the world's best educators, industry experts, academicians and practitioners will guide and instruct the Fellows to develop professional and entrepreneurial skills. The entrepreneurship track and the live project will be hand-held by a dedicated anchor throughout the academic year. The Naropa Fellows will be also be mentored by a select group of experienced professionals holding senior leadership positions across global industries and domains. These interactions will be centered around making informed professional choices, providing sustained guidance, and enhancing the Fellows' experience throughout the duration of the Fellowship.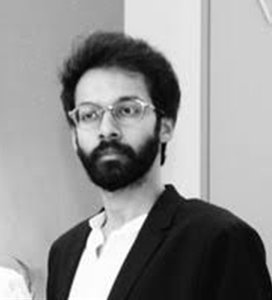 Aaron David Mendonca
Architect and Director, Corinthian Consortium
Aaron is a registered architect and director of Corinthian Consortium, a collaborative confluence of specialist consultants and skilled craftsmen. He received a B.Arch and minor in Civil Engineering from the Indian Institute of Technology, Kharagpur, and the M.Des in Energy and Environments from the Harvard University Graduate School of Design Advanced Studies Program. He was awarded the Institute Silver from IIT Kharagpur and the Lodha Fellowship at Harvard.
A. K. Shiva Kumar
Development Economist, Visiting Faculty (Harvard University, ISB & Ashoka University)
Dr. Kumar is a development economist and professor. He earned his postgraduate diploma in management from the Indian Institute of Management, Ahmedabad, and his MA in economics from Bangalore University. He also holds a Master's degree in public administration and a Ph.D. in political economy and government from Harvard University. Shiva Kumar teaches economics and public policy at the Harvard Kennedy School and is a visiting professor at the Indian School of Business in Hyderabad. He has focused his research on poverty and human development, social sector analysis, and the impact of development policies on children and women. Kumar has been a regular contributor to UNDP's Annual Human Development Reports. In addition to serving as an advisor to UNICEF - India, he is a member of India's National Advisory Council. The council was set up in June 2004 to oversee the implementation of India's National Common Minimum Programme. He has also been associated with the preparation of national human development reports in a number of countries including Bhutan, Maldives, Mongolia, Myanmar and Serbia. In 2003, Kumar co-edited the book, Readings in Human Development. His other publications include the Public Report on Basic Education (PROBE) (Oxford University Press, 1999) and a co-authored report entitled, Women in India: How free? How Equal?, for the UN System in India.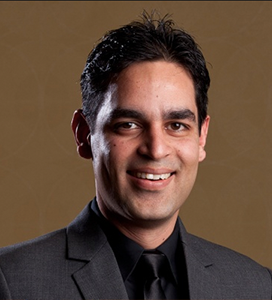 Ankur Warikoo
CEO, Nearbuy | Guest Lecturer (ISB, IMT)
Ankur is Founder and CEO of Nearbuy (erstwhile Groupon India). In August 2015, the Groupon India management pulled off a management buyout, partnering with Sequoia Capital to create India's largest Online to Offline (O2O) player. Prior to this, he was Head of Groupon APAC Emerging Markets, overlooking India, Indonesia, Thailand and the Philippines. He also was a Venture Partner at Rocket Internet Gmbh. Founded in 2007 and headquartered in Berlin, Rocket supports internet startups in more than 20 countries around the world. He co-founded Accentium Web—an Internet products company formed by 3 ISBians—and exited the venture after 3.5 years in October 2010. AnMBA from ISB, Hyderabad with an MS degree from Michigan State in Astrophysics, he was ranked in Fortune India's '40 Under 40' (India's Top 25 Executives below the age of 40 years) by Business Today and 'India's Most Promising Entrepreneur' by Enterprise Asia.
Anunaya Chaubey
Deputy Dean, Young India Fellowship, Ashoka University
Anunaya is a renowned artist and former Principal of the College of Arts & Crafts, Patna University. He also taught English Literature at Patna University. For his Doctoral thesis, he worked on Ezra Pound's critical theories and practice. A self-taught painter, he has had a few exhibitions of his paintings in India and Canada. Many paintings of his are to be found in private and public collections the world over. In 2008, he was invited by the Government of Mauritius as a Visiting Fellow to set up the department of Arts and Crafts at the Rabindranath Tagore Institute.

He is currently the Deputy Dean of the Young India Fellowship Programme at Ashoka University.
Apoorv Bamba
Founder & CEO, Ingenious Faces & Curriculum Design Specialist
Apoorv is a 3x Entrepreneur, angel investor and a curriculum design specialist with facilitation/teaching experience across 12+ countries including India, South Africa, Belgium, and Bhutan. Currently, he is working on his latest venture - Ingenious Faces which aims to disrupt the perception of societal success through integrated out of classroom learning models and travel based knowledge centers. His previous company - Startup Safari helped startups and entrepreneurs immerse and grow across borders and soft land into the fastest growing economies across the globe which were acquired by an US-based media tech company - WeeTracker in Jan 2018. He is a travel addict (42 countries) and plans to explore all the cultures and the stories behind them in the next 15 years.
Bhawani Shekhawat
CEO, AkshayaPatra Foundation
Mr Shekhawat is the CEO of AkshayaPatra Foundation and is based in London. He is a speaker, strategic partner and an independent advisor on company boards including Erehwon Innovation Consulting and Sevendots. He has had a career of over 25 years where he worked with Nielsen, Reckitt Benckiser and Coca-Cola. He earned his Bachelors & Masters degrees in Economics from University of Rajasthan and University of Mumbai respectively.
Bikram Phookun
Professor, St Stephen's College Delhi
Bikram is the recipient of the INSA Teachers Award. He has taught Physics St Stephen's College, Delhi, for over two decades. His primary academic interest is the teaching of physics at the undergraduate level. He earned his Ph.D. in astronomy at the University of Maryland at College Park, USA, in 1993. His interests are, however, not limited to astronomy, nor, indeed, to physics. He currently holds a professor position at Ashoka where he is helping design its physics programme.
J. N. Godinho
Associate Professor, MDI Gurgaon
J. N. Godinho, an associate professor of marketing at MDI, Gurgaon, has a professional experience ranging from the marketing of fashion textiles, international marketing and managing operations of medium-sized export-oriented units. Professor Godinho's areas of interest center around strategic marketing, brand management, sales and distribution management, and international marketing. He earned his Post Graduate Diploma in Business Administration in Marketing from Indian Institute of Management, Ahmedabad and a Bachelors in Physics from the University of Madras.
Kathi Dewitte
Dean, Arteveldehogeschool Belgium
Kathi has more than 15 years of experience teaching E-commerce, Corporate Communication, European Business, Retail Marketing, Strategic Management, Marketing and Business Event Management. She has also consistently led facilitator roles for student Internships and Bachelor Projects. She was chosen as the Dean of Business Management, Office Management and International Business Management in 2015 and since July 2016, has held the position of Director of ARTEpreneur cvba (student co-operative for student-entrepreneurs). She is also on the Board of Directors at Haven, a youth co-operative (entrepreneurship).
Kenwyn Smith
Professor, University of Pennsylvania
Dr Kenwyn Smith is a Professor of Organizational Behaviour and the Director of UPenn's Masters Programme in non-profit/NGO Leadership. Dr Smith teaches leadership, group and intergroup dynamics, organizational politics andchange management in three of UPenn's schools: The School of Social Policy & Practice, the Wharton School and the Fels Institute of Government (Arts and Sciences). His research experience ranges from prisons to schools, from businesses to health care institutions, from state enterprises to social entrepreneurial activities, from oppressed black townships in South Africa to agencies creating sustainable livelihoods in rural India, from pharmaceuticals in Belgium to financial services in urban America, from the World Bank to a community in Philadelphia wrestling with the anguish of people living with HIV/AIDS. Dr Smith did his PhD in Organizational Behaviour in 1974 and MA in Organizational Behaviour in 1973 from Yale University. He has founded a number of volunteer-based, non-profit organizations and is about to launch several research initiatives that will be at the heart of Penn's Center on Nonprofit Leadership. He has also received numerous Excellences in Teaching Awards and also highest ranked teacher award from the University of Pennsylvania. He has also worked in the following universities in various capacities. Oxford University, University of Maryland, University of Melbourne, Yale University, University of New Haven, University of Melbourne.
Natasha Uppal
Chevening Scholar, Social Development Practitioner​, Social Entrepreneurship Design & Public Sector Frameworks
Natasha has 8 years of volunteer and 5 years of professional experience in the nonprofit sector. A social entrepreneur, she has designed and launched programmes for PYXERA Global, CARE India and AIESEC. She is an Atlas Corps Fellow, a StartingBloc Fellow, and a member of the Nexus Global Youth Network. Her passion for poverty alleviation, gender justice, education, participatory development and design thinking, led her to work in rural and urban India, USA, Turkey, and Kenya. She was chosen as a Chevening Scholar to pursue a Masters in Education, Gender and International Development at the University College London's Institute of Education.
Priyank Narayan
Director, Centre for Entrepreneurship, Ashoka University
Priyank is a seasoned entrepreneur and an educationist who brings with him rich experience in organization building. He is the Founder of IndiaPreneurship, an organisation focused on showcasing entrepreneurial opportunities in India to the world. He also mentors a number of startups based in India and abroad. Priyank is a visiting faculty at IIT Delhi, Department of Management Studies. An alumnus of AIM, Manila and IIM Ahmedabad, Priyank is an avid golfer and a licensed scuba diver. He is also trained in Indian classical music.
Santhosh Babu
Chairman & Founder, ODA
Santhosh Babu is the Managing Director of ODA (Organization Development Alternatives Consultants Pvt. Ltd) and author of India's first book on coaching published by Wiley. He also writes a weekly column in Business Today called 'Buddha in the Boardroom'. Santhosh works in the areas of Cultural Change, Leadership Development, and Organizational Transformation. During the last 17 years, he has worked with more than 200 clients and thought leaders worldwide. An engaging and inspiring speaker, Santhosh is regularly invited to deliver key-note addresses at business and strategy conferences around the globe. Using his fun-filled, interactive, high energy, creative facilitation style and magnetic stage presence he instantly connects with individuals and captivates his audiences. Some of his recent keynote addresses include the Porter Price Event 2014 in Delhi, OPPI (Organization of Pharmaceutical Producers India), the HR Conference 2014, the CII Southern Region HR Conference 2014, and the TIE Annual Conference 2014. Santhosh has worked as a primary school teacher in Bhutan; he also worked with the WWF and travelled around the world as a backpacker before starting at OD Alternatives.
Sara J. Corse
Adjunct Professor, Director of Community Partnership Initiatives, Philadelphia University & Thomas Jefferson University
Dr Corse is the Director of the University City Office of Council for Relationships, the Director of Council for Relationships' Community Partnership Initiative, and a supervisor and teacher in the Thomas Jefferson/Council for Relationships Masters in Couple and Family Therapy training program. A 1987 graduate of the Clinical/Community Psychology programme at the University of Maryland, Dr Corse began her career as a clinical research professor at the University of Pennsylvania. She conducted research on the effectiveness of various treatments for mental illness and substance abuse. Dr Corse, a member of the American Psychological Association, is the author of Cradled All the While: The Unexpected Gifts of a Mother's Death. Dr Corse presents seminars and workshops at a variety of for-profit and non-profit organizations on such topics as life balance, parenting, loss and grief, and emotional and spiritual issues in caring for the dying and grieving
Saurav Goswami
Faculty, Vedica Scholars Programme for Women | Manager, 9dot9 Writing & Communication Facility
Saurav Goswami has been teaching at the Vedica Writing & Communication Centre for the past two years. He brings in five years of experience in curricular design, class process and on-field perspectives of language teaching. As Visiting Faculty at the JK Lakshmipat University, Jaipur, he has been working to set up its Centre for Communication and Critical Thinking. He is advisory for the 9dot9 Writing & Communication Facility, which oversees various projects on communication skilling across institutes. A linguist and a grammarian, Saurav has had editorial experience with SAGE and Routledge. Before this Saurav worked for three years as English Content and Pedagogy Associate with Pratham Foundation. He integrates principles of ESL teaching and linguistics to customise student-focused curricula in verbal and written communication. Saurav believes in celebrating words but likes the crisp style of business language. He has a Bachelors and a Masters in English.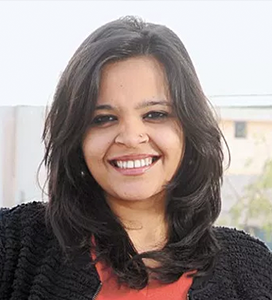 Shreyasi Singh
Head, Edtech Initiatives, 9dot9 Media
Shreyasi Singh is currently Head of Edtech Initiatives at 9dot9 Media. Prior to this role, she was Director of Careers and Development at Vedica Scholars Programme for Women; a reimagined women-focussed post-graduate management programme. She also worked as the Managing Editor for Inc. India, the Indian edition of the American magazine Inc. She is a Co-founder of the Foundation for Working Women, a not-profit which works in the areas of policy, infrastructure and advocacy to enable women to "live their choice to work". Shreyasi is alumna of Lady Shri Ram College for Women, University of Delhi and has a Masters in English Journalism from the Indian Institute of Mass Communication, Delhi.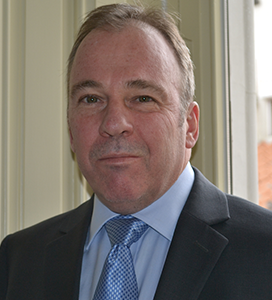 Simon Gifford
Founder, Mashauri | Entrepreneurship Lecturer at IE Business School Product Design, Innovation & Delivery | Customer Research & Acquisition
Simon has more than 20 years of management consulting experience focused on assisting senior executives in addressing their strategic and operational issues. He is a partner at Genesis Management Consulting, which specialises in strategy and decision making. At Mashauri, Simon supports entrepreneurs through online acceleration programmes which universities use to give students hands-on entrepreneurship education and experience (mashauri.org). Its mission is "building tomorrow's entrepreneurs today". At Genesis, he supports corporates in the area of strategy and innovation. Its current focus is on addressing the potential for industry disruption through defensive or offensive initiatives. The intersection of Genesis and Mashauri is where corporates meet startups. Here, he is able to help startups understand how to create disruptive business models and how to scale. At the IE Business School, he teaches strategy and entrepreneurship. He brings the benefit of massive practical experience (30 years) in supporting new and existing businesses.
Stuart Hendry
Entrepreneurship Lead Professor, University of Cape Town
Stuart has two decades of experience specialising in Entrepreneurship (The Genesis Project), Sustainable Business and Transformational Leadership Development at the University of Cape Town. He is also a director of special projects at SASDI Consulting, specialising in Strategic Management Consulting and building values-based organizations. He is Chairman of the Board at 'The Homestead Project for Street Children', which is an example of existing best practices in the protection and support of orphans and vulnerable children. Currently, he is also the director of University of Cape Town's DUNE (Development Unit for New Enterprise) Project where he oversees the development, delivery and implementation of high impact projects aimed at promoting entrepreneurship, social entrepreneurship and entrepreneurial leadership.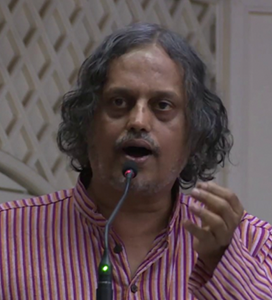 Sundar Sarrukai
Director, Manipal Centre for Philosophy and Humanities, Manipal University
Sundar Sarrukai PhD in Theoretical Particle Physics, Department of Physics, Purdue University, West Lafayette, Indiana Masters in Physics, Indian Institute of Technology, Madras Mr. Sundar is a philosopher whose research interests are primarily in the philosophy of the natural and the social sciences. He is the author of the following books: Translating the World: Science and Language, Philosophy of Symmetry, Indian Philosophy and Philosophy of Science, What is Science? and The Cracked Mirror: An Indian Debate on Experience and Theory (co-authored with Gopal Guru). He is the co-editor for three volumes on logic as well as an Editorial advisory member of the Leonardo Book Series, MIT Press, Series Editor for the Series on Science and Technology Studies, Routledge and the Chief Editor of the Springer Handbook on Indian Logic. He was at the National Institute of Advanced Studies from 1994-2010 and then set up the Manipal Centre for Philosophy and Humanities, Manipal University where he is presently the Director.
Vidushi Malhotra
Social Entrepreneur & Development Practitioner
Vidushi is driven by her mission to impact young lives through the means of education across borders. She has eight years of communication experience and of that, over five years of experience in the development sector. A social entrepreneur, Vidushi has curated and executed projects in India, South Africa, Israel, Vietnam and Bhutan at organizations such as Development Alternatives, Tarayana Foundation, the South African Institute for Entrepreneurship and Creative Consulting & Development Works. Through her roles in project management, business development and communication, she has impacted various learners, as well as, marginalised communities across all five countries. Vidushi is a Founding Member and Experience Curator at Startup Safari. He is responsible for designing and executing global immersion programmes and managing delegate experiences, she also brings with her CRM, HR and communication skills.